Online Ordering Options
You can now order Dr. Prescribed supplements via online ordering click images below to find what you need!
We offer supplements because they are an optional part of the medicine we use.  Many you can not get on your own as they are only sold through physicians.  Sarah spends a lot of time effort and energy vetting supplements and companies and has been to many of these places in person as well.  The herbal formulas we sell were made by Sarah's friends and classmates who happen to be some of the most well studied herbalists around.  We can offer no tax when you buy directly from us and have a prescription from Sarah for your supplements so feel free to contact us to get what you need directly.  If you prefer to get it on your own these are options for you.  
Patients get a discount and free shipping starts at $50 at 
The best self ordering option for brands not on Emerson is: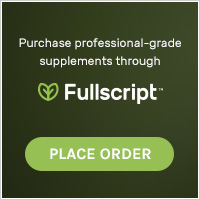 Most of what we prescribe is now available here:
You will need a registration code, we can send you an Rx. 
We are here to support you.  This is not something we make a lot of money on, it barely pays for our effort.  It is a tool we need for you to get healthy which is our business and goal and when you order directly from us you save money.
DO NOT buy supplements on Amazon!  There have been counterfeit supplements sold there and it may be hard to tell.  You also don't know who has held them and how, were they exposed to extreme temperatures?  I have seen many ineffective supplements come from Amazon and witnessed a lot of supplements being re-labeled and sold under a doctors name for profit without regard to your health or safety.  Be careful, many other places offer free shipping and usually that "free" shipping is just tacked on to the price of the item.